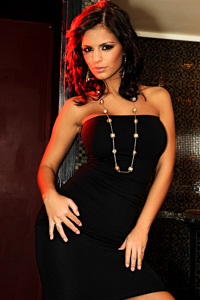 Black Angelika
Alternate Names : Amelie Loren, Angelica, Angelika Black, Black Angelica, Blacky, Rima A.
home : Romanian
Hair Color : Black
Height : 170 cm
Black Angelika's Biography :
Black Angelika started her career in the industry by stripping for dollars. Originally from Romania, she has worked her way up to stardom, often noticed for her nice round tits. Her astrological sign is Scorpio but you can be sure that this scorpion won't sting you!