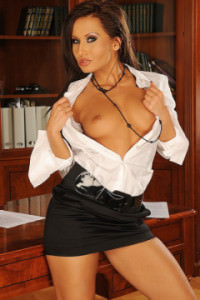 Sandra B.
Alternate Names : Armania A., Carmen, Carmen V., Sandra B.
home : Slovakian
Hair Color : Brown
Height : 165 cm
Sandra B.'s Biography :
Sandra B. is a hot slutty pornstars coming from Slovakia or Slovak Republic as some people call this european country. There are many hot models or pornstars coming from this part of the world and this babe is no exception. Kinky brunette was born in 1986 and even thou she is pretty young she already built a decent fanbase in the world of adult entertainment.